I am Sabine Brosche. I am a counsellor, artist and nature lover. Since my early twenties, I have explored human behaviour. I have been lucky to meet some amazing people on my way who have inspired me to see life from a different and more expanded perspective. My vision is that we can evolve beyond our social programming and live happier, more fulfilling lives, and support each other in the process. I believe that beyond our cultural, religious and personal restriction lies an exciting field of potential
Phone & Online counselling is just as supportive  as face to face sessions. Video counselling takes place via Zoom, Skype or FaceTime. Don't worry if if you are not familiar with technology. I will guide you through the process.
Contact Me
Accessing your own Insights...
I believe that you have the capacity to access your own insights.
  You know what is best for you and how gentle your evolution is meant to be. Another person can assist you to access your own deeper knowledge and find the answers to your questions. I see it as a privilege to listen to your story and to support you in finding your insights.
As we go through life, we face challenges. Some of these challenges feel too big or confusing to navigate alone. Sometimes our issues can be too complex to involve our friends or family – instead, we may just want to talk to a non-biased person. Sharing your story in a confidential setting is a relief in itself. By talking about your problems, they lose some of their oppressive power over you.
And, you don't need a problem to seek counselling – it can also be a way to self-discovery. 
by Sabine Brosche I have many different voices inside. I suppose it is my mind talking. One of those voices is harsh, critical and mean.
Read More »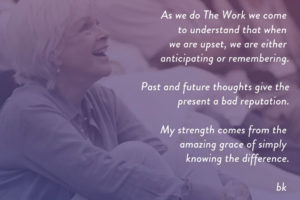 From Katie's Book "A Mind at Home with Itself" What's it like to live without a self? Nothing happens, not even life. Everything you see,
Read More »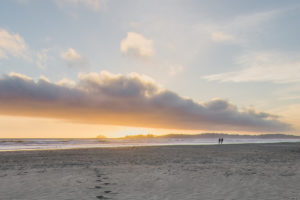 Kim McMillen, Author When I loved myself enough… When I loved myself enough I quit settling for too little. When I loved myself enough I
Read More »
Our first contact is a 30 minute free phone or online consultation to asses your situation and whether I am the right person for you. If so, we can schedule your first 90-minute counselling session. Sessions can take place face to face in the Byron Bay Hinterland, or if you don't live in my local area, we can meet online via Skype/ Zoom/ Face Time.